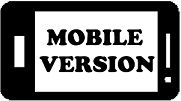 24 Vesti
24 Vesti is a television channel from Skopje, Macedonia. The Television is specialized for news program.
TV 24 News is the first and only full news channel in Macedonia, which began to radiate in the air on December 15, 2010. Their mission is to provide accurate, timely and objective information on developments in the country and the world. When placing the information is guided by the highest ethical and journalistic standards. At the same time, offering viewers a diverse range of analytical perspectives on social events, through debates and confrontations of views.
An integral part of the program schedule of TV 24 News informative, debate, educational, political and economic issues. The news is bearing segment of our television product which will be broadcast in various formats: from short messages (flash) to a central log.
Debate shows are broadcast every day in prime time. Processed daily topical political, economic, civic and sports themes. The specialized programs offered by own production of themes from a different analytical perspectives. Part of the program schedule of TV 24 News shows are the economy, programs that provide direct contact with viewers and content for educational entertainment.
Documentaries and foreign specialized programs that broadcast in cooperation with foreign news channels is part of our strategy TV 24 News to be a real window for information not only at home, but also in the world and always through high quality production.
Our goal is a multimedia platform, so the information on the TV 24 News is readily available through several websites. Television provides an independent program of its own production with high quality and according to the latest digital standards. TV 24 News broadcast signal via satellite and through the network of cable operators across the country. A package of Total TV is also available to viewers in the region, Europe and overseas.
Website: 24vesti.mk email:
[email protected]
,
[email protected]
,
[email protected]
,
[email protected]